Bio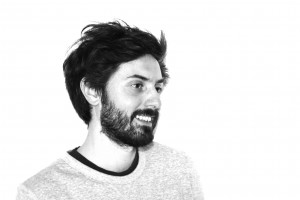 Mi sono laureato nel 2009 presso il Politecnico di Torino in Design del prodotto ecocompatibile.Durante gli studi ho iniziato a lavorare nel campo della comunicazione e dopo l'università ho avuto diverse esperienze professionali spaziando dalla grafica al design fino alla modellazione 3d in ambito automotive.
Ora ho il mio studio e quotidianamente mi confronto con la progettazione grafica e di prodotto. Per me il design è un'attività trasversale, per questo ho sempre cercato di rifuggire dalla specializzazione in ogni suo ambito.
I graduated in Eco-Design at the Polytechnic of Turin in 2009.
During my studies I started working in the field of communication, then I had a wide range of job experiences, from graphic design to 3D advanced modeling in the automotive field.
I am currently running my own studio working everyday on graphic and product design projects. In my opinion Design is what makes different activities work together, that's why I always tried to avoid a too-deep specialization.